Welcome to Chilton Middle School!
Home of the "Bobcats!"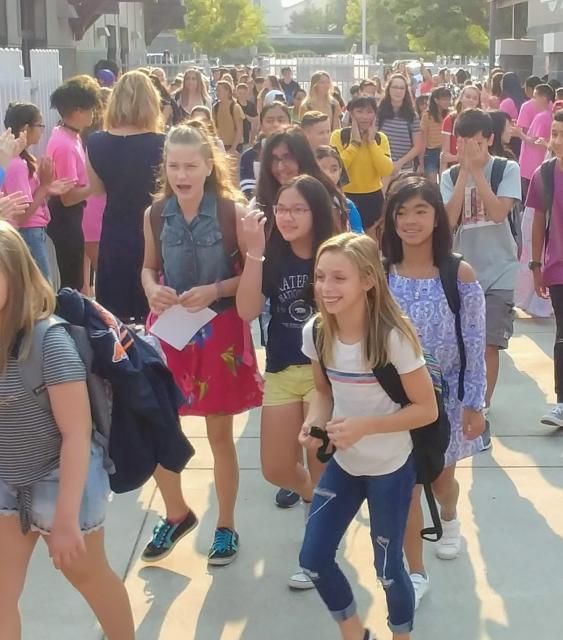 Important Dates:
June 5 – Minimum Day, 12:55 dismissal
June 6 – LAST day of school! Minimum Day, 12:55 dismissal
June 6 – 8th-grade promotion. 8:45 – 10:00. Allow extra time for parking. It will be very busy!
School starts every day at 8:05 am. Mon., Tues., Thurs., Fri. dismissal is 2:16 pm. On Wednesdays, dismissal is at 12:55 pm.
Please consider carpooling, walking, or biking to school. Our parking lot is extremely busy most days. This is especially true on days with inclement weather.
The mission of Chilton Middle School is to inspire, enable and empower all students to meet high academic and social standards that will prepare them for high school and beyond.
Opens in new window
PDF Download
Word Download
Excel Download
PowerPoint Download
Document Download
Opens in new window
PDF Download
Word Download
Excel Download
PowerPoint Download
Document Download
Opens in new window
PDF Download
Word Download
Excel Download
PowerPoint Download
Document Download
Opens in new window
PDF Download
Word Download
Excel Download
PowerPoint Download
Document Download
Opens in new window
PDF Download
Word Download
Excel Download
PowerPoint Download
Document Download
Opens in new window
PDF Download
Word Download
Excel Download
PowerPoint Download
Document Download
Opens in new window
PDF Download
Word Download
Excel Download
PowerPoint Download
Document Download
Opens in new window
PDF Download
Word Download
Excel Download
PowerPoint Download
Document Download
Opens in new window
PDF Download
Word Download
Excel Download
PowerPoint Download
Document Download
Opens in new window
PDF Download
Word Download
Excel Download
PowerPoint Download
Document Download
Opens in new window
PDF Download
Word Download
Excel Download
PowerPoint Download
Document Download
Opens in new window
PDF Download
Word Download
Excel Download
PowerPoint Download
Document Download
Opens in new window
PDF Download
Word Download
Excel Download
PowerPoint Download
Document Download
Opens in new window
PDF Download
Word Download
Excel Download
PowerPoint Download
Document Download