2021/2022 Registration Information
It's already time to start thinking about next year!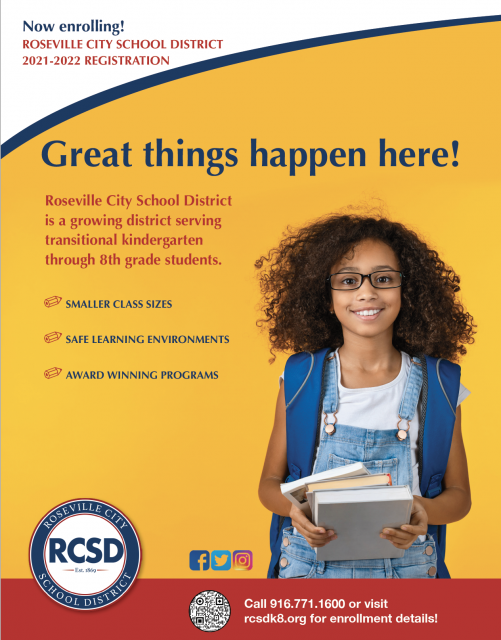 RCSD is accepting new and returning student registrations starting 1/5/21!
You can find all the information you need about 2021/2022 registration HERE. Feel free to call your homeschool's office if you have additional questions.
If you need information about Inter/Intradistrict transfers, it can be found by clicking HERE.
Need to know which school your child will attend? Click HERE.